why does the game cheat?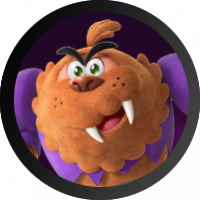 Anne_Martin
Posts: 299
Level 4
 I tried MTF, and this is what happened.
I had to pick up "pass 2 hard levels" to complete a line, as one teammate was blocking another and 3 are useless with "use 3 hammers, or lollypops, or hands". Not a fun task, but no choice...
So, after 3 days and 10 levels, I passed my second hard level, but Mr Candy Thief did not take it and kept asking me to get another one. Another day, and I got my third one... 
So you think it is normal? I don't.
Plus when I was struggling with the second hard level, I only had one bear left, you know, the small ones which only take two tiles. One tile was gone, I needed the last one. The hammer began blinking the way it does to tell you "use me, you'll win"'. I was fed up, tired and so far, that feature had never lied. Well, this time, it did. I looked and looked, and finally used my only hammer to burst the last tile. Nothing happened, just the game saying 'so close", but the tile was still there, probably not double locked anymore, but enough to prevent me from winning. I was furious, still am. 
Add that my few boosters, double fish, soft or hard candies, diminish by 2 when I use one. If I have 10 double fish and use it on a level, I will only have 8 left the next time. 
The fish I create go anywhere but where they should, the soft candies explode before I can use them, etc..
There is obviously a will to prevent you from winning and it is infuriating.
Plus the bug of the blackened boosters, plus regular freezing, plus so many glitches I cannot remember them all. It feels as if someone is sabotaging the game.

Will you replace my hammer? will you give me a special reward for passing 3 hard levels? that is the way it should be.

ps. I am very fed up of doing the work for my "team". I' VE NEVER GOT ANYTHING I DID NOT WIN ENTIRELY MYSELF. Not even a striped candy or else. Why am Ithe stupid one?

Do you intend to fix the bugs one day, or will it remain that way, worse every day?
We are hundreds to complain, but Xarly is explaining how great the new features are, although we all say they are catastrophes. I would discuss the "random" pick up of winners in your contests, too, but we all know how it is done. Now, I am disgusted by the game and very disappointed by the managing team. Learn to cheat better, at least.

This discussion has been closed.