☔️ Rain Season is here
- help Kimmy and Yeti in Waffle Wharf!
HERE
📝 Poll of the Month
- Why do you play Candy Crush Soda Saga? Let us know
HERE
how many times can you play and fail a level?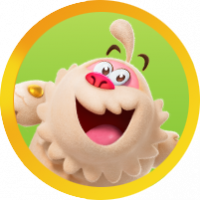 disappointedbyking
Posts: 143
Level 3
I mean how many times in a row before being too frustrated to play on, and how many times before giving up the game?
My limit before stopping for a while is about 10 times, my limit before quitting probably close to a thousand. But then, I reach the point when I never want to see the game again.
What about you?