Win 30 Gold Bars 💌 Olivia love letter
HERE
🕵️‍♀️ Guess the Score
HERE
I ❣️ Valentines Day
HERE
👋 Don't be Shy and Say Hi
HERE!
New Event! 💌 Candy Crush Soda Secret Sweetheart
HERE
Don't miss the interview to our Kingster Dmitry_D.!
HERE
bubblegum hill gone?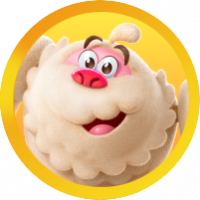 sarahjamie6
Posts: 34
Level 2
got up today all excited to play bubblegum hill and its not here
has it been taken away for good? its the only reason i continue to play during the week and buy gold bars, i save up all my hammers and try to win the races to give me gold bars to play on bubblegum hill. is this the end of it?