Win Gold Bars 🥤Guess the Hidden Number
HERE
💪 Choose to Challenge and celebrate
Women's Month!
👋 Don't be Shy and Say Hi
HERE!
⚡️ New! Weekend Soda Challenge!🥤
HERE
👫 👭 Wanna add Friends to your Soda Game? We need your help
HERE
Flying Fish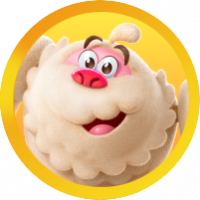 Hooky
Posts: 112
Level 3
The Flying Fish are becoming a real issue.!! Yet again to finish a level I just needed to Colour 1 Tile in using a Fish, It completely ignored the Tile and landed on a random 1 near by.!! Its so frustrating, If you have bought power ups and King are deliberately cheating their players by making the Fish Land on the Wrong Tiles then that's fraud..!!