Win Gold Bars 🥤Guess the Hidden Number
HERE
💪 Choose to Challenge and celebrate
Women's Month!
👋 Don't be Shy and Say Hi
HERE!
⚡️ New! Weekend Soda Challenge!🥤
HERE
👫 👭 Wanna add Friends to your Soda Game? We need your help
HERE
Continuing Saga of The Flying Fish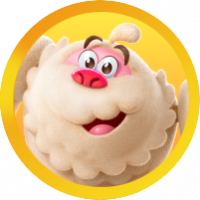 Hooky
Posts: 112
Level 3
I have been stuck on Level 2080 for a few Days, I only have to PoP 8 Bottles, If the Flying Fish did their Job I would be very happy and not completely Frustrated and Angry, Watching the Fish land on completely the wrong Tile is so frustrating especially when it lands next to the last Bottle I need to PoP and finish the Level,
Come on King do something to make your Players Happy...!!!