Win Gold Bars 🥤Guess the Hidden Number
HERE
💪 Choose to Challenge and celebrate
Women's Month!
👋 Don't be Shy and Say Hi
HERE!
⚡️ New! Weekend Soda Challenge!🥤
HERE
👫 👭 Wanna add Friends to your Soda Game? We need your help
HERE
Frustrating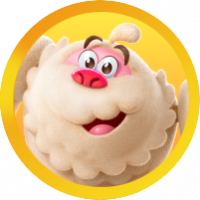 Hooky
Posts: 112
Level 3
This is what I'm talking about, 1 Bottle to Pop and 14 moves left, Loads of Flying Fish, but they all land on the wrong tiles, I managed to get 1 Bottle using a Stripped Candy, Every Fish from then on wouldn't land on it..!! Feels like King are Cheating just so you buy Gold..