👻 A new season is coming tomorrow
- post your guesses on what the new theme is
HERE
📝 Poll of the Month
- Why do you play Candy Crush Soda Saga? Let us know
HERE
2ND SPIN, BE FASTER!! Days/HRS&MINS ALL MATTER!!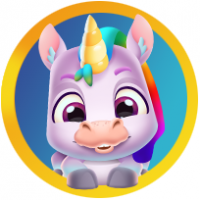 sarahmd
Posts: 62
Level 2
The happiness Starts when you begin, enjoying your time... How long has it BEEN??? I fought and I tried, that level Again!! OMG AND again with ,of course, NO booster to WIN, all we put in there seems to be NO END!! But THEN— A "magic enters with what but a column of candy wrappers!!!! Not one reward but 2 With fish and NEW lives!! Finally there's help and I might not DIE!!
After hours of playing and waiting on lives because al your powers have ended and there arnt enough moves even to start!! We have the pride to try and try but waiting for..... Friends to lend a life, winning the race we are gonna lose, and knowing luck beyond that faith in yourself, is YOUR only hope. I think this special spin could change the Fate! Winning the race past the extra hard board, Fighting through one more board before the end of the night!! The many hours of fighting and relaxing actually have some time to spend on the game!! The things we miss to enjoy the game become more worth it with a special spin!! Maybe 1 booster maybe 2 but it's biased on time and luck!! Judged more on Today's struggles. Yesterday your puking child or sick loved one made you miss the daily spin!! Day 73!! (Edit by CM: Rude) This is a chance to look forward and know that back to day 1 doesn't mean your many hours are for nothing! Your luck may turn around, with the 2nd column ,the "MAGICAL" candies give you a new prize anyways!!
I think this would be a great feature or every now and the or all the time since it is random. I did think hard about this because all the other great changes I have really considered have been agnoliged!!🤩🤪🤣
This discussion has been closed.