🌟 CCSS New event!
Help Kimmy build her new Booster!
⚡️
HERE
Anyone has tips on how to advance on newer levels?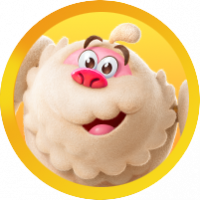 Jared_Buttry
Posts: 206
Level 3
I'm on level 3124, there's currently 5950 levels in game. How do I advance levels really fast all the way to the current level without spending significant amounts of money? Unlike most other King games that I play, I found almost every single level at least hard difficulty even with rainbow streaks, timed boosters & on some cases rainbow kimmies. I watched some of the videos, they used rainbow streaks and/or timed boosters. When I earned over 400 lollipops in Bubblegum Hill last year, I only managed to advance only 70 levels upward when I was near level 3000 when I used all of the lollipops. Only managed to get supersonic lolly booster twice.