VOTE for your fav !
👑 BGH vs 🧸 Bear Brawl
HERE
NEW Season!
Harmony Season
🌈 🦄
HERE
NEW Feature!
Champions Streak
🏆
HERE
⚡️ New! Weekend Soda Challenge!🥤
HERE
( FINISHED) Beat the Mod / 🤩 150 Gold Bars in Prizes 🤩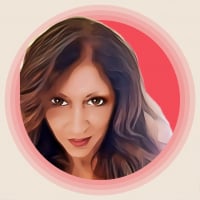 Nix66
Posts: 13,040
Soda Moderator
Good day Sodalicious players! 🥤🍒🥤
Are you ready for a little competition? 💪😉💪
All you have to do is ⭐️ Beat the Mod ⭐️
The Mod being myself and the challenge being beat my score. This competition is on a lower level in order to try and give all Soda players a chance to compete and win. 🙌
How? 🤔
Beat my score of 320,580 points on Level 227. Easy, right? 😎
Prizes 🤩
💫 Basically it is a⚡️winners take all ⚡️competition. 💫
The 5 players that manage to beat my score and achieve the highest scores will receive 30 Gold Bars each in their Soda Game!
But wait ... that's not all 😯 ... the top 5 high scoring players will also receive the Beat the Mods Badge! 🤩
Rules 🧐
You will need to replay the level (level 227) and post a screenshot of the completed level showing 'Next' under the score.
No altering of screenshots will be acceptable with the exception of marking up as long as it does not cover anything up.
You may use boosters if you wish.
You may post as many screenshots as you'd like.
Screenshots posted need to have been played during the competition dates. No old screenshots are acceptable.
Deadline 💥
The contest is from May 10th until May 24th 11pm CEST.
Terms and Conditions here
Want to participate? Sign up HERE
💪 Good luck! 💪
Leave a Comment