Season May is here in two different versions, 🌪 Storm 🌪 and 🧽 Mischief 🧽.
Find out which story you have
HERE
🧨 Million Member Club 🧨 Badge‼️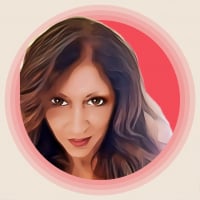 Nix66
Posts: 19,688
Legend
Hello there fellow Soda Crushers! 😀
There's a new club here in the Soda Community! 😎
Interested in joining? No need for you to learn any secret handshake. No password required. 😉
To join will require a spectacular score, however! 🤩
Have you figured it out already? That's right! The Soda Community now has and you are invited to join its very own Million Member Club! 🙌
For joining this cool new exclusive Million Member Club you will receive this brand new exclusive badge ⤵️
Membership Requirements
In order to join the cool Million Member Club all you will need to do is to post a screenshot of any replayed Soda level showing a score with over a million points. 
That's it!
Submit a score of 1 Million points or higher!
Screenshots must be newly acquired (no old screenshots from before the club formed) along with having the word 'Next' under the score. 🧐
Screenshots may not be manipulated. 🤨
You may however add your name or initials as long as nothing is covered up in doing so. 🤓
No account? No problem! Sign up HERE