Tune Trick Shot Trials ⛹️‍♂️ 5 Fun Days ⛹️‍♀️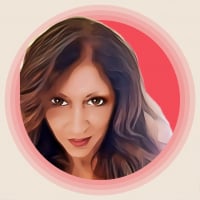 Nix66
Posts: 15,757
Soda Moderator
Time to shoot hoops Sodalicious Crushers! 🏀
Now that Kimmy has been reunited with Bugs Bunny 🥳 🏀 it's Game Time! 🏀
☄️New Event ☄️
Tune Trick Shot Trial ⛹️‍♂️
⛹️ How To Participate ⛹️‍♀️
Play your Soda Game and pass levels!
Pass levels, complete Trials, and earn Unlimited Lives!
Have fun 😀 and get rewarded for doing what most of us Sodalicious Crushers love to do 😍 and that's playing our Candy Crush Soda Saga Game of course! 🤩
Did you receive the event?
Do you think you'll complete all 5 Trials?
Are you excited about the rewards?
Please share your thoughts or any feedback you may have on the Tune Trick Shot Trial in the comments below!
No account? No problem! Sign up HERE