🏳️‍🌈 Pride Season - help Kimmy create a
Pride Celebration
in Rainbow Reefs
HERE
The June Tournament is on!
🏆 Share your score and get a badge!
HERE
💗 Which Soda feature do you love the most?
Let us know
HERE
Due to an issue with our servers, on the 5th of July
all Private Messages will be deleted and disabled.
Read more
HERE
Event contest unfair to higher level players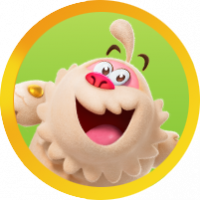 MAcord
Posts: 1
Newbie
It seems to me these events are unfair to those of us playing at higher levels. I remember when I was in the levels below 1000 if I got unlimited lives for say 30 minutes, I could get on a roll and rack up a bunch of levels and even earn more unlimited lives. But now that i'm in the 2300s i'm lucky to complete one or two levels. So how can I compete with players that have much easier levels?