Season May is here in two different versions, 🌪 Storm 🌪 and 🧽 Mischief 🧽.
Find out which story you have
HERE
skip end of level and turning off other animations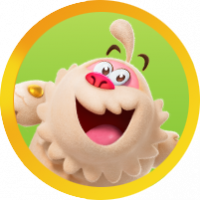 Trypt12
Posts: 1
Newbie
Not sure if mentioned but like original candy crush when you finish a level you can skip the final points, matches and all that.. also an option to turn off animations because it takes a long time between end of level until you can start a new level especially with other pop ups/events going on.
This discussion has been closed.