Win Gold Bars!
🐢 Find The Turtle!
HERE
Win Badges!
🌈 Let's celebrate our uniqueness!
HERE
All You Need Is LOVE ❤️
HERE
Join our Million Member Club
HERE
💫 Say Something Nice Day
HERE
👋 New in the Community? Say Hi
HERE!
VOTE for your fav !
👑 BGH vs 🧸 Bear Brawl
HERE
NEW Season!
Harmony Season
🌈 🦄
HERE
NEW Feature!
Champions Streak
🏆
HERE
⚡️ New! Weekend Soda Challenge!🥤
HERE
📣Waiting for new levels, living in Europe or UK and English speaker? We're looking for you!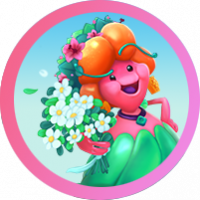 Lola_Pop
Posts: 7,551
Community Manager
💫 No account yet? Sign up in 2 seconds!
Hello Sodalicious crew!
📣We have a last minute call from the team in the Studio: they're looking for Soda players willing to have a video chat about the game next week.
So, if you are:
at the end of your Soda levels
located in Europe (or the UK)
English speaker
eager to talk about your favorite game
available for a video call next week
comment below and we'll get in touch with you soon!
👇️
Thanks, Soda Crushers!! ❤️

Want to PLAY more?