Win Gold Bars!
💪 Beat the Mod
HERE
🔎 Solve the Mystery
HERE
🚀 Star Wars Badge!
HERE
🥤 Celebrate Beverage Day!🍺
HERE
💌 Celebrate Mother's Day!
HERE
👋 New in the Community? Say Hi
HERE!
Rainbow Streak Bottles disappear in CC Soda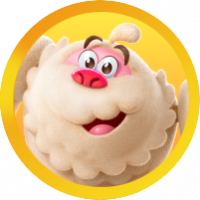 zoltanb
Posts: 2
Newbie
Ok so evidently there's a new change to the gameplay regarding the bottles we earn in our rainbow streak in Candy Crush Soda. Before if I had 5 bottles after winning the 5 previous levels and lose the next one I'd simply loose 1 bottle. I'd then have 4 bottles remaining to try the level again. NOW, if that same scenario plays out, I loose ALL 5 BOTTLES if I don't pay for more gold bars?! Seriously?! I've been playing Candy Crush Soda for years. Unfortunately, this is nothing more than a MONEY GRAB by King Games. If this is not corrected I will be deleting this game and all King Games permanently.