🌟 CCSS New event!
Help Kimmy build her new Booster!
⚡️
HERE
We want your feedback on Bubblegum Hill!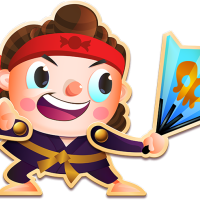 Xarly
Posts: 2,466
Community Manager
Hi everyone!
You all have been bringing such great feedback with multiple different topics. Today we want to ask you about one of your very favourite events: 
Bubblegum Hill!
What is your favourite thing about Bubblegum Hill and what things do you think could improve?
Please comment below and let us know what your thoughts are. And because you are all here helping us making the game better, we want to give some of it back to you! We will give out 
20 gold bars
to 5 of you that participate and provide feedback (note that this will not be based on how nice your feedback is, we want to really read what you like and what you don't about the event, so that we can make it even better for you!
That's all! Thanks everyone for your feedback and let's get the conversation going
.
Cheers,
Xarly
🍭 Play 
Candy Crush Saga
      🥤Play 
Candy Crush Soda Saga
         👭Play 
Candy Crush Friends Saga
🍮Play 
Candy Crush Jelly Saga
     🍏 Play 
Farm Heroes Saga