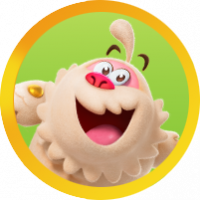 Stiffy

Level 2
About
Username

Stiffy

Joined

Visits

103

Last Active

Roles

Member

Points

22

Badges

9

Posts

28
Comments
Kim. Please stop including me in your posts. I no longer play the game and I'm fed up with all the emails that I'm receiving. Thanks

Please forgive me for saying this, but what part of the word "Finished" don't some people understand? This has finished, ended, ceased, come to a close. It is no more, it's ceased to be, it's not running. You cant win anything.

Why are people still replying to this.......ITS FINISHED.

As I'm getting into harder levels now I'm sure I'll be using up my boosters, so once they're all gone, I'll do an uninstall/reinstall. Thanks for your help and advice.

Thanks @KimElston I can confirm version 6.9.11.

Hi @QueenB and @KimElston I thought I'd attach screenshot of my latest game page for your info. As you can see, I dont have the Tree, I dont have Fairy challenge (the one where you compete against others to complete a level first). I do get treasure hunt and I completed the Spooky Dance adventure today (and received my…

Hi @QueenB and yes I've received a pop up message. It stated that some items had been sent to my account. I dont know what the items are or whether theyve been added to my account as I dont know how many existing items I had in my account prior to the message. Hope this helps and thanks for your help so far.

My position remains unchanged. I just desire the prizes that I'd have achieved from completing level 5 of the Tricksies Party. I'll not undertake a uninstall/reinstall until such time as I've used all my boosters as I flatly refuse to be penalised for a problem that isn't of my making.

Sorry @PD987 I'm incorrect as the CONNECT button on my screen is named PROFILE.

Hi @PD987. Click on the CONNECT button, then double click on the KING logo at the top of the page. This will reveal your User ID.

Hi @QueenB and thanks for your feedback. All I desire is compensation for what I would have earned by completing the adventure. As such, I will not uninstall/reinstall the game as I'm sure King can provide the compensation without me uninstalling etc, especially as you indicate that an update won't fix the bug. Hence, the…

Thanks for your involvement @KimElston.

That's all fine @Chicken_Slayer, however, they should compensate those players that take the trouble to complain directly to them. I've just received a generic automated email response to my email complaint. I've just replied asking for a full review of my complaint by a person and I'll not stop until I receive…

Hi @KimElston and thanks for your advice, which is much appreciated. Apologies, but still getting used to the hierarchy within notifications- I thought the Community Managers were King personnel. I send a note to the customer support team and will let you know the outcome.

Hi @KimElston. You already know my thoughts - I'm not prepared to uninstall/reinstall and lose all my boosters to fix a glitch in the game that's King's problem. I expect King to compensate me for denying me the opportunity to earn rewards through it's Tricksies Party adventure.

Hi @Chicken_Slayer. I cant remember if I logged out, but surely that shouldn't delete a player's progress in an adventure? Is there a way that I can check?

@QueenB As per my comment above, I'll not be conducting an uninstall/reinstall to address a game glitch that King should be rectifying. It's totally unacceptable for King to expect players to suffer losses when it's not the players fault for the problem with Tricksies Party. King should compensate players that have lost…

@KimElston I'll not be doing that as I'll lose loads of boosters. It's totally unacceptable for King to expect players to suffer losses when it's not the players fault for the problem with Tricksies Party. King should compensate players that have lost out by providing those players with whatever rewards would have been…

Looks like a solution wont arrive until May. Please add me to the list of players that have suffered. I was at 64 of 350 in level 5 yesterday, but today my Tricksies Party shows me right back at the start.