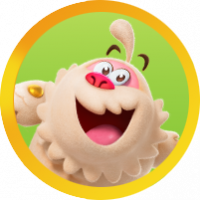 briarrose523

Level 2
About
Username

briarrose523

Joined

Visits

9

Last Active

Roles

Member

Points

23

Badges

7

Posts

9
Comments
Woohoo! I can't believe level 5000! I love my Candy Crush Soda!!

Thanks for the suggestion @Yosca , but it still isn't working after trying all those steps! 😪 I guess I'll save money, but sad I can't buy more lives!!

I love me some Bubblegum Hill! I just wish it came around more often, haven't seen it in awhile!!

Sometimes I have to waste a lollipop hammer when I have a move left to use a fish because I don't trust the fish will go to the right place! So it would be nice if you could direct the fish sometimes.

I miss BGH soooooo much. I look forward to it every weekend. It hasn't been there for about 3 weeks now. I really like the opportunity to earn lollipop hammers and gold bars to help pass the super hard levels. Every once in awhile I will pay to break my piggy bank so I can buy more lives. However, I can't afford to do that…

My experience is the same as most here. When the super lolly came out I got it maybe 3 times and it was really helpful on hard levels. Now I only get one piece randomly and that one piece goes away before I get a second piece. No point having it there if it is unattainable!

Please may I have some gold bars so I can play some more?!?!