Community Race is here! Who takes the first title of Diamond Racer? (FINISHED)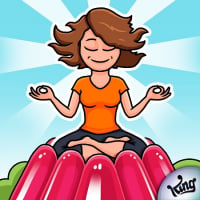 Jelly_Jenny
Posts: 1,899
Community Manager
Ladies and Gentlemen, start up your engines! Community Race is here! 
Lucy has taken some time off from traveling and she's looking for the best of the best in Linking, the crème de la crème of Diamond Hunting. 
As you can see 
our poll results
 show that lower levels and the top levels finished neck in neck - so expect to see those levels in the incoming races. Exciting! 
Let's warm up and start with those lower levels: This week's race will be....*Drumroll* Level 110!
Best top score will earn 30 Gold Bars and that's not all.. .
The winner of our Community Race will also earn a special Diamond Racer badge that's added to winner's profile!
FAST AND SASSY!
I will also randomly select 4 racers and gift them with 20 Gold Bars for being a good sport
You're allowed to post your score more than once if you improve your top score
Races run for 2 weeks each ( this runs until April 2nd, 13:00 CET). 

Wondering how to take a screenshot? Here you have instructions: 
www.take-a-screenshot.org
If you're not clear on how to attach a picture to this thread, check out 
this link
As always find Contest Terms and Conditions 
here
Good luck everyone! 

New to Candy Crush Saga or Community? Check out Beginner's Corner
here!
New competition in Candy Crush Saga! Check it out
here!
New Superstar competition in Blossom Blast Saga
here!