🎉🐖🐥 Level 4000! Celebrate the release with us
HERE!
💪📱 Farm Harvest Master - Gold Bars & badges to win!
HERE!
Something besides beans in the quests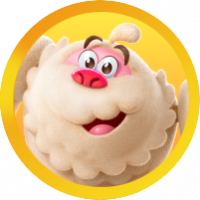 Momx5
Posts: 9
Level 2
What is the point of having so many beans in the quests? I've had nothing but beans for the last 2 weeks. It's ridiculous. If that's all you want to offer, at least let us purchase more boosters than just shovels with them. So frustrating, and enough to turn me away from the game.
Leave a Comment