❄️ Farm Pass Frosty Season - How to Play!❄️
HERE
🐥 Beat the Superstar Contest is back in action 🐥
HERE
Good news! Earn a shovel by watching an ad.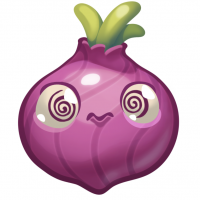 MountainMom
Posts: 1,079
Game Expert
Our ideas have been heard. Instead of always earning a "+1" booster when watching an ad, we can now earn one shovel. Perhaps this is a sign that the boosters rewarded for watching ads in Farm Heroes Saga will be varied over time.
Keep those ideas coming!
Tagging active FHS players: @Chicken_Slayer , @bearwithme , @wafercookieflippers , @encantes , @debrichmond , @Elsa , @SBH , @PummyRaj , @mysticalmysty , @BQN537 , @LeaC , @QueenB , @QueenMia , @christine88 , @firebombmarkus , @Velarosa , @wblinkers @AWB , @Jared_Buttry , @mspepper , @wykoon , @phyuguk98 , @Amybound1 , @jhdrake1 , @sueolliesand , @KingChewy , @cilantro , @GranBarb , @candycrushinit , @piaandersson
Leave a Comment