How do I use a the spoiler feature for my entry?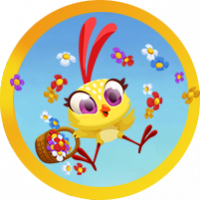 Lady_Choo
Posts: 14,550
Farm Moderator
Really easily! From time to time especially when entering guessing competitions you will be asked to use a spoiler so that we can keep everyone using their ideas.
This is how to do it.
You see that little icon that pops up next to the comments box as you start to type? It looks like this
If you click on the one on your screen next to where you type your comment it brings up a menu like this
Click on the speech marks icon (3rd along) and it will bring this menu up
See Spoiler at the bottom of the menu? Click on that. Type your answer and hit reply..
Then anything you type after that will be in the spoiler!



🐥Life's not about counting chickens. Unless they all escape their coop of course! 🐤
🥇Guess the score and win gold! 🥇
🥇🥇🌞Community Summer contest🌞🥇🥇

Farm heroes addict collecting cropsies since 2013. 
This discussion has been closed.