🎉🐖🐥 Level 4000! Celebrate the release with us
HERE!
💪📱 Farm Harvest Master - Gold Bars & badges to win!
HERE!
👨‍🌾 🌾 Something 🌱 B I G 🌱 is coming to our Farm 🌟 🚚 🌟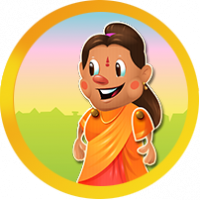 PummyRaj
Posts: 13,674
Farm Moderator
Howdy dear Farmers 👩‍🌾 👩‍🌾
Apparently, something BIG 🙌 🎉 is coming to the Farm and I have no clue as to what it is!!!
Can you guys make some guesses?
Did any of you see this pop-up in your game? Would you like to share your thoughts?
I will be keeping my curious horses tightly secured and wait for this event (??🤷‍♂️ 🤔??)
I know one thing though! There were 7 days for the event to start 🐥 🍎 🌾 🌱 🍄 🍏 🐝
Don't have a Community Account yet, Please Sign-Up right HERE It only takes a minute!
Leave a Comment