🎉🐖🐥  Level 4000 celebration!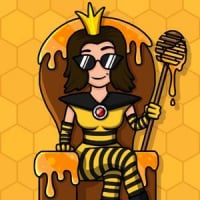 QueenB
Posts: 10,553
Community Manager
🎉 Want to join the Community? Sign up here in 2 seconds!
The four thousand level of Farm Heroes Saga is here!
Another farmtastic milestone to mark in the history books of Farm Heroes.
Post a screenshot of what level you are on and also when you think you'll reach level 4000 in the game. Maybe it's already tomorrow or next week? Or did you just start to play and won't reach there until later this year or not until 2022?
There's no right or wrong, just share your thoughts!
All players that share their progress and when they think they get to level 4000, will get this Level 4000 celebration badge with Amelia and Choo Choo.
If you have reached level 4000 in the game already, head over HERE and post your progress to claim another exclusive level 4000 badge!
Comments
This discussion has been closed.