🚜👩‍🌾 Farmer of The Month - July 2021!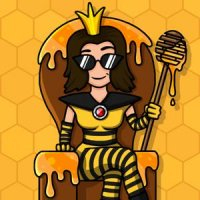 QueenB
Posts: 7,764
Community Manager
🌺 New to the Community? Register HERE in just 2 seconds.🌻
Howdy Farmers 🤠
Every month we nominate a member who deserves a special mention here in the Community for being super helpful, friendly, shares knowledge about the game, and spreading the positive energy around.
The member will get the title Farmer of the Month, receive this 👇 exclusive badge and 100 Gold Bars to their game.
If you have missed this opportunity, you can read more about it HERE and check out the members who got nominated 😉
And now, let's find out who July's Farmer of the month goes to... 🥁🥁🥁
For being helpful, encouraging, and sharing your passion for the game, we the Farmers, congratulates
@MountainMom as our first Farmer of the Month - July 2021 🚜🐝🥳
Leave a Comment