🥕
1-2-3 Grow - Collect your Cropsie Badge!
HERE!
🎃
Join the Pumpkin Party
HERE!
🏆🍂
Farm Autumn Tournament
HERE!
🦝 Rancid's Lair - Hurry up and save the Cropsies 🍓🍏🥕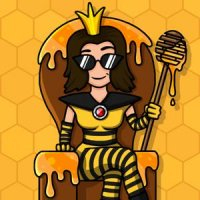 QueenB
Posts: 7,987
Community Manager
🍏 No account yet? Sign up here in 2 seconds! 🍅
Calling out to all Farmers 👩‍🌾
Rancid the raccoon is up to something pesky and our dear Cropsies might be in danger 🤨
🦝 How can you save the Cropsies?
There are 3 tiers that you need to complete in order to save the Cropsies.
Are there any rewards?
Of course! Each tier completed will give you a reward, keep in mind some boosters are rechargeable which means you only get the booster if you have 0 from before!

How long do we have to save the Crospsies?
The event starts today, 30th of August and you have until the 5th of September to save the Cropsies.
We got this Farmers, let's show Rancid who's the boss 💪