🥕
1-2-3 Grow - Collect your Cropsie Badge!
HERE!
🍎
Farm Pass Turkey Season 🦃
HERE!
🥧 🦃
New Event - Feast with Friends!
HERE!
🍓1-2-3 Grow - Grow your own Cropsie and collect a Badge 🥕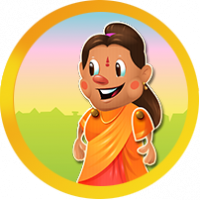 PummyRaj
Posts: 15,387
Farm Moderator
Howdy Farmers
👨‍🌾
👨‍🌾
We love our Farm and we love the Community! Even more, we love the Badges we can achieve in this Community
🏅
🏅
🏅
So, here is another chance for you all to win a Badge as well as some goodies.
Most of you have the 1-2-3 Grow your Cropsie event in your games. All you have to do is post a comment and show us a picture of your finished Cropsie.
That's it. Not much effort, right? And, not hurting your fingers with the rush of taking screenshots either. Would you like to take a look at the cute badge?
But wait! That's not all! 5 Farmers will be chosen randomly and rewarded 15 Gold Bars each for their efforts. That's even better, right?
Let's start farming right away and help that Cropsie to grow bit by bit 🍓 🍏 🌰 🍋 🥕

Gold bars rewards will be given out on Friday the 22nd of October! (Finished)
See you all in a bit
🐥
Terms and conditions for all our contests
Don't have a Community Account yet, 👉 Please Sign-Up right HERE 👈 It only takes a minute!