Novembers Farmer Of the Month 🍃🍂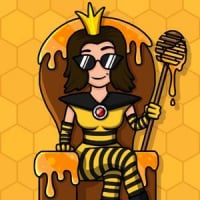 QueenB
Posts: 8,616
Community Manager
It's time to nominate the next Farmer of the Month for November 🍃🍂
To choose Novembers Farmer of the Month, we want YOU to help nominate the candidates that you think deserve it.
It can be a member helping a fellow gamer, a funny thread comment that made everyone smile, someone that is always helpful with providing support to members in need, engaged in our top discussions, participating in contests, and always positive or has provided feedback that you agree on or has come up with a great idea.
If you know a member that deserves this recognition, simply tag the member's name and let us also know did this member do in particular that made you think they deserve the next Farmer of the Month title and the 100 Gold bars and this lovely badge 👇
This month, the Farm Mods and I, are nominating the following members who have been active and engaging in different discussions, shared helpful feedback, and keeping it fun and friendly 🤗
⏳ You have until the 30th of November to vote or nominate a Farmer! (Announced on the 3rd of December)!
At the end of the month, the Game Moderators and the CM will choose and announce the next member who deserves the title 🙌
PS! Please note that Game Moderators, Community Managers cannot be nominated. Also, players that already have been the Farmer of the Month once cannot be chosen again.
Check out the previous Farmer of the Month - Hall of Fame winners HERE!
🌺 New to the Community? Register HERE in just 2 seconds.🌻
Leave a Comment