Due to an issue with our servers, on the 5th of July
all Private Messages will be deleted and disabled.
Read more
HERE
🧰 🛠 Beaver Workshop Daily Level - How to Play!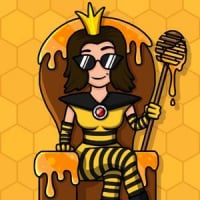 QueenB
Posts: 9,475
Community Manager
Howdy Farmers!
We've got a new exciting event which is currently being tested called the Beaver Workshop where you will be tempted to challenge yourself by playing a new level every day for a week
😉
If you think you can handle it, then you need to keep reading
🤓
👉 How does it work?
The Beaver Workshop will show up in your game giving you a level to play that day! Each day you get 3 attempts to complete the level (every day the attempts for each level refresh)!
Also, have you noticed the tractor in the above picture is missing some elements?
By completing a level, one Farm element gets repaired 🛠
🎊 What are the rewards?
If you can complete all the levels of a week you will receive cool rewards, plus, you will always earn 1 Boostes after completing a level.
If you win all the levels in a week, you earn a Weekly Reward with Extra prizes.
If you complete all the weeks, you unlock the Super Challange with Super rewards.
Note! The Super challenge is which takes place in week 3, only has 3 levels to pass so be prepared for a challenge
😉
📬 We'd love to hear your feedback!
If you're one of the lucky Farmers who have been given the chance to test the feature, we want to hear from you
😉
What do you like about this event?
What do you think of the characters and the design?
How do you like the rewards?
🚨PS! Not everybody has access to this feature as this is still being tested so only a group of players will have it. Don't worry, if you don't have it this time you will get a chance to test this in the future as long as you always make sure your game is up to date!
Don't have a Community Account yet, 👉 Sign-Up right HERE 👈. It only takes a minute!
Leave a Comment