The Farm Tournament Savanna is live 🙌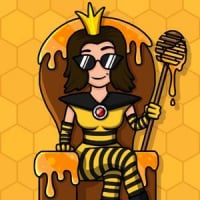 QueenB
Posts: 9,456
Community Manager
Howdy, Farmers!
Are you up for some friendly competition? Then the Farm Tournament Savanna is for YOU!
🥕
What is it about?
The Farm Tournament Savanna is a tournament consisting of 4 rounds, where you'll compete against other players by collecting Cropsies. You can harvest them from any level, anywhere within the game, including events or previously completed levels where the star rating is improved 😎
🥕 How does it work? What can I win?
As any great Tournament, the Farm Tournament Savanna has got Quarter-Finals, Semi-Finals, Finals...and a Grand Final, with a farm-tastic prize: a year's supply of Gold Bars and the honor of being crowned Savanna Farm Champion! 👑
Learn more about the Tournament HERE
🥕 And now...it's YOUR turn!
Share your thoughts about the Farm Tournament Savanna here below:
🍏

What do you like about the event? What could be improved?
🍏 What about the theme, the art?
🍏 How do you like the rewards?
Also, the Farm team is testing a new Fig Cropsie- are you among the lucky ones who have it in their games?
🍏 If you do, how do you like it?
🍏 If you don't...are you looking forward to seeing it in your game?
We're all ears!
🤗
Leave a Comment