🧰 🛠 Beaver Workshop is back!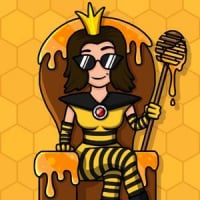 QueenB
Posts: 12,297
Community Manager
Howdy Farmers!
The Beaver Workshop where you will be tempted to challenge yourself by playing a new level every day for a week is back 😉
If you think you can handle it, then you need to keep reading 🤓
👉 How does it work?
The Beaver Workshop will show up in your game giving you a level to play that day! Each day you get 3 attempts to complete the level (every day the attempts for each level refresh)!
Also, have you noticed the image has some missing some elements?
By completing a level, one Farm element gets repaired and added 🛠
🎊 What are the rewards?
If you can complete all the levels of a week you will receive cool rewards, plus, you will always earn 1 Boostes after completing a level.
If you win all the levels in a week, you earn a Weekly Reward with Extra prizes.
If you complete all the weeks, you unlock the Super Challenge with Super rewards.
Note! The Super challenge is which takes place in week 3, only has 3 levels to pass so be prepared for a challenge 😉
📬 We'd love to hear your feedback!
What do you like about this event?
What do you think of the characters and the design?
How do you like the rewards?
🧰 🛠 Beaver Workshop is back!
This is a public poll: others will see what you voted for.
Comments
Leave a Comment