☕ Farm Pass - Coffee Season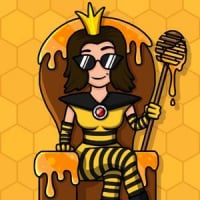 QueenB
Posts: 11,363
Community Manager
New adventures—brewed to perfection!
Fuel your soul with aromatic joy. This new Season is packed with adventures that are rich, bold, and full of flavour.
☕ How to Play!
Beat any new levels, collect points and earn rewards!
Super hard levels provide more points!
☕ Where can I find Farm Pass?
Look for the Farm Pass button under the event tab!
☕ Duration!
From the 1st of May until the 28th of May!
IMPORTANT:
The pass is only available for a limited period. The event has a timer that counts down the time, so the player should be able to see how much time there is left until the event ends
Don't miss out on these sweet rewards:
Don't miss out on the new a new 1-2-3 Grow unearth itself as you grow your very own Coffee Bean.
Want a 123 grow badge? Don't miss out on it HERE!
🚨PS!
Not everybody has access to this feature, as this is still being tested, so only a group of players will have it. Don't worry. If you don't have it this time, you will get a chance to test this in the future as long as you always ensure your game is up to date!
More in the Community...
Post a screenshot of your Farm Pass completed and earn this lovely badge!
You have until the 29th of May to collect the badge!
☕ Farm Pass - Coffee Season
This is a public poll: others will see what you voted for.
Comments
Leave a Comment