🐊 Reptile Rapids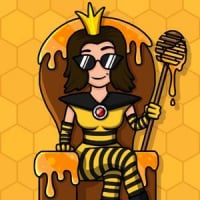 QueenB
Posts: 11,363
Community Manager
Help the baby allogators journey down the river to see their friends!
Let's go!
How to Play!
Complete all the levels in order to collect rewards.
Remember, each tiers gives out boosters and some of the boosters are rechargeable boosters 🙂
⏳ The event starts today, 8th of May and ends on the 14th of May!
How do I crack an egg and collect an alligator?
The alligator is made by matching, cracking and opening the alligator egg in the same way as the baby chick.
Match three nested alligator eggs to produce one alligator egg.
Match three alligator eggs to create a cracked alligator egg.
Finally, match three cracked alligator eggs to release the baby alligator!
Pro Tip: The shovel and egg-cracker boosters can also be used to crack eggs.
🥳 Looking for more fun!
👨‍👩‍👦‍👦 New to the Community? Register HERE in just 2 seconds.
🐊 Reptile Rapids
This is a public poll: others will see what you voted for.
Comments
Leave a Comment