Balloon Pop - New feature test!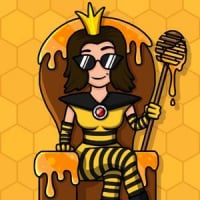 QueenB
Posts: 12,330
Community Manager
Howdy Farmers,
Get ready to immerse yourself in a captivating mini-game where your aim is to pop balloons and unveil incredible rewards hidden within. Each balloon holds the potential for boosters and treasures, while others might just keep you guessing. 🎁💎
By participating in the Balloon Pop mini-game, you'll be able to burst those colorful balloons and claim your well-deserved prizes. But, there's a twist!
To pop a balloon, you'll need darts, and you can earn these by watching quick ads. It's a small task that leads to big wins! 📺🎯
How does it work!
Seelect of the balloons in which you believe there might be an ad, watch it and earn your reward.
As mentioned, this is a test so not everyone has it yet.
We would like to hear your feedback - What's your opinion on the new feature?
Vote and comment below and your feedback will get shared with the team behind the feature ☺️
Balloon Pop - New feature test!
33 votes
Comments