Level 3135 has effectively only 7 moves on a super hard level ?!?!?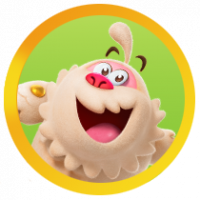 I am currently on level 3135. The level has 14 moves. 13 flowers are required. 6 flowers are already on the board, leaving 7 to be developed which means using 7 moves to develop the flowers once a water is next to them (hoping for luck here) thus leaving effectively only 7 moves to pass the level.
In those 7 moves, 3 fireflies need to moved out of the way as well the 6 flowers already on the board to get to the water to help develop the remaining required 7 flowers. oh, and just to add more fun, get 170 carrots and suns too!!! This is nonsense.
I have looked at the available help videos online and they are of no use at all. They are 2021 and either have more moves or cheating, as some one gave themselves 54 moves?! How do you even do that?!
Level 3135 is not recognised in the search engine on this site when I tried to find a "reputable" helpful video, so no help there either. Not a good day.
this level needs the moves increased again, not reduced ☹️😡😵‍💫
Comments