💭 🥰 Share Your Favorite Farm Heroes Saga Moments!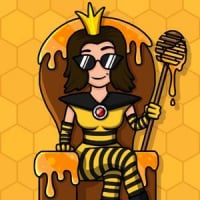 QueenB
Posts: 12,844
Community Manager
Hey Farmers,
Farm Heroes Saga will be turning 10 years next year, and we're gearing up for a grand celebration 🎂
We've got something exciting in store, and we want YOU to be a part of it.
We've been brainstorming ways to make this milestone memorable, and we had this fantastic idea:
Let's create a special set of levels based on YOUR favorite moments in Farm Heroes Saga! 🌾🚀
Now, we know that remembering specific level numbers might be a bit challenging – after all, there are so many! But fear not, because we're here with a fun twist.
Instead of asking for level numbers, we want to hear about your cherished experiences and the levels that left a lasting impression on you.
💭 Share Your Farm-tastic Stories:
Did you encounter a level that made you do a happy dance? Or maybe there's a level that challenged your farming skills in the best way possible?
Whether it's the cute cropsies, the tricky obstacles, or the sweet victory, we want to know it all 💪
Your stories will not only add a personal touch to the celebration but also help us create a level set that truly reflects the essence of Farm Heroes Saga.
Let's build the hype together and make Farm's 10th Birthday an unforgettable experience for everyone 👩‍🌾🧑‍🌾
Comments