🥕🍏🍓💧 Harvest your level 4000 badge!
HERE!
💪📱 Collect your Farm Harvest Master Badge!
HERE!
🧐 Guess the score and get a chance to win Gold Bars!
HERE!
🌈 Collect your Rainbow Love Badge❤️
HERE!
(Closed) - Help the Studio & discover more about the game: testing sessions for Farmers!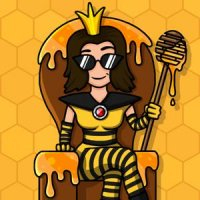 QueenB
Posts: 7,237
Community Manager
🥕 Want to join the Community? Sign up here in 2 seconds!
Hello Farmers!
Exciting news! the Farm Studio is looking for some heroes to give us live feedback about the game. Will YOU be among them?
👨‍🌾

When?

The will take place this Friday 21st of May at 4pm CET! (should last 1 hour).

All you need to do is click 👉 HERE to enter the Zoom meeting! (if you don't have Zoom, you will be prompt to download it and then be able to join or you can download it from HERE now).



🍅

What do you need?
Access to Zoom
Be quite fluent in English
Be up for some farm-tastic fun!
Tell us below if you'd be interested in this opportunity to meet some Kingsters and know more about how the game is crafted. We'll contact you next with more information.

This discussion has been closed.