⛔️
Temporary server and connection issue!
Find more details and help
HERE
🥕
1-2-3 Grow - Collect your Cropsie Badge!
HERE!
🎃
Join the Pumpkin Party
HERE!
🏁
Episode Race! Race it or Not? We want YOUR feedback!
HERE!
🍓🥕Have you noticed any changes to the cropsies?🍏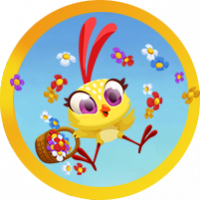 Lady_Choo
Posts: 15,122
Farm Moderator
Don't have a Community Account yet, 👉 Please Sign-Up right HERE 👈. It only takes a minute!
Hello farmers 🌻👩‍🌾
Our studio guys have been busy lately and one of the changes they have made is to the cropsies.
I haven't seen them yet so I am a little nervous!
You can give feedback here and tell us what you like or don't like! What do you think about them?
Be kind though, we don't want to hurt any cropsies feelings or the studios who make them!
🍓🍏🌈🍏🍓