We want to hear from 👉 YOU!
HERE
❤ Join the King Community Date Quiz (Finished)!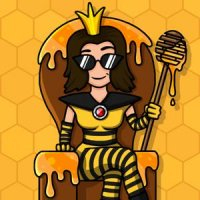 QueenB
Posts: 6,629
Community Manager
Love is in the air… Can you feel it? We can!! And we want to share this February love overload with all of you!
Here's the Farm Heroes Super Saga question for the King Community Date Quiz:
How would you spend your dream vacation?
Blue In a big city; sight-seeing, theater, museums...
Red Camping in the woods, hiking...
Yellow Relaxing with my family and friends
Green Having a great adventure, backpacking, visiting exotic places
Please write down the colour of your answer (on a piece of paper) and also here below to be able to win Gold Bars. Then go to the King Community here to find the rest of the questions and discover your secret Valentine Date!!
We'll choose 3 players among the ones who have commented in the Farm Heroes Super Saga community who will win 10 Gold Bars.
You have until Friday the 21st of February 9:00 CET  to complete the whole quiz
Terms and Conditions here