We want to hear from 👉 YOU!
HERE
Virtual Event - Farm Heroes Super Saga, Co-creation session. Will you join?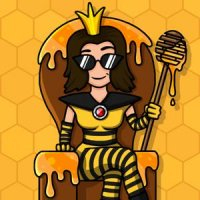 QueenB
Posts: 6,819
Community Manager
🍏 Want to participate? Sign up HERE in 2 seconds! 🍅
Join us for an exclusive interactive workshop, hosted by Farm Heroes Super Saga Game Designers, Andreas and Delia. 
Ever wondered how the game teams get together to brainstorm ideas and debate on what will make it to the game? Well, now's your chance to get in on that action! 
Come and roll up your sleeves and take part in this fun interactive session, where together we'll create some in-game magic!

The Co-creation session takes place on December 10th, 2020.

Times based on location: 

12:00pm - 13:30pm: UK (GMT)
14:00pm - 15:30pm: South Africa (GMT+2)

🚨Important!
Important!
This is a very exclusive online event, with space for only a handful of players. 
Please only sign up if:
You agree to connecting via video over a Zoom call
You have a stable internet connection and a quiet area, free from background noise 
You are able to join by laptop or desktop computer (smaller mobile devices are not suitable for this style of event)
You agree to participate actively and have fun! 
Interested?
Great! To claim a spot we'll need you to fill out HERE.