We want to hear from 👉 YOU!
HERE
Welcome to our Farm Heroes Super Saga Moderator 🤗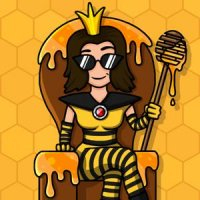 QueenB
Posts: 6,944
Community Manager
🍏 Want to participate? Sign up HERE in 2 seconds! 🍅
Hi Super Farmers 👩‍🌾👨‍🌾
I am thrilled to announce that we have new Farm Heroes Super Saga Moderators so please join me in welcoming...
@Fluzzard aka 一氧化二氫 /H2O 😉
@Fluzzard is here to make sure our community remains a friendly and safe place for everyone. They'll help you make the most of the Community, direct you to our top news and hot topics, assist you with your game and add more fun to your time here - Treat Fluzzard well and Fluzzard will go the extra mile to help you out 😉
Want to know more about our Mods? Check HERE!