Hello! Please introduce yourself and say Hi!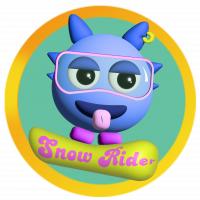 Hi there and welcome to the Community,
We are so happy you made it here! Since we all share the same passion for Farm Heroes Super Saga, we would like to use this space to introduce ourselves and get to know each others a bit better 🤗
Now, we know that it can be a bit intimidating so let me start: 
Hi everyone, I am @Snow_Rider! Although I live in Spain, I love winter and everything that is related to winter sports and winter traditions: making ginger cookies, sipping a cup of hot chocolate and sitting at the fireplace in the cold winter night.
I'm now in charge of the Farm Heroes Super Saga Community and here to make sure everyone enjoys the ride. You'll see me around sharing news, taking part in conversations and throwing some croptastic gifts from time to time. 
You will also see our Farm Heroes Super Saga Mod, @PummyRaj, around. She's a real Farm Heroes Super Saga expert and she will be always here to help you out! 🤗
Everyone is more than welcome here, so don't be shy and spread the love. Let's make this place the kindest and most fun Community for every Farm Heroes Super Saga fan!
Comments
Leave a Comment