(ENDED) 🍂 🍂 Let's make Leaf Pile 🍂 🍂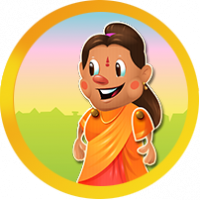 Hello Super Farmers💪👩‍🌾
Ready for a new contest? Here it comes 🍂🍁🍂
What is one of the things that makes Fall season, so beautiful?
Leaves changing their colors, then falling off from the trees and make the ground so colorful🍂
Fidget and Biscuit want to play in the leaves that have fallen down from the trees in the Super Farm! But, they weren't able to pile up many leaves! Because of that, they can't jump into the piles of Leaves yet!!
So, the Super Farm heroes have asked me to request you all to collect as many leaves as you can in your game and share with them🍂🍂🍂
In return, they are awarding this beautiful badge to everyone that collects at least 600 leaves
Task📌
Play levels with Leaves🍂🍁🍂
Rules📌
Play levels with leaves;
You can play from level 50 and above;
NO Need to win your level. But, if you do, you will receive 10 points (leaves) extra;
Each level can be played up to 2 times;
There is NO limit on the entries;
Each Super Farmer that collect at least 🍂600 Leaves🍂 will achieve the badge;
Your entry with each level must contain 3 screenshots minimum —> as explained below;
If you are replaying a level, it has to be posted in a different entry;
Each entry should contain Screenshots from only one level;
NO side by side screenshots please!
NO cropped & edited screenshots;
You can add your name or an unique symbol to mark your entries;
Your final entry must be submitted by 11:45 am USA EST on November 9th.
NOTE: A bit more explanation about the task --> HERE
Screenshots to post👇
Before you click "Play" the level;
As soon as you open a level board;
A clear screenshot of your board after removing the leaves — when 1 move left (if you are NOT winning the level);
If you are winning — a screenshot before Biscuit dog jumps in;
If you won the level — winning score with stars & next visible.
Rewards🏆
3 Super Farmers that have collected the highest amount of leaves will be receiving 50 Gold Bars each 🍂
Duration⏳
This contest will end on November 9th, 2023 @ 18:00 CET;
Other timings —> 12:00 pm EST (USA)
Terms and Conditions here.
Comments
This discussion has been closed.