(ENDED)🎃 Welcome to the FHSS - Howling Halloween 2023 Global Contest 🎃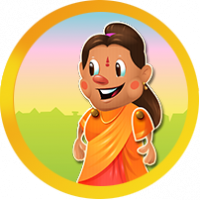 Hello Super Farmers 🤗
It is that time of year when ghosts and goblins roam the streets, knocking on doors, and looking for treats!
This year, this is 1 of 10 contests throughout the community that are part of our global Halloween celebrations!
Task & Rules👇
This contest is very simple🤩
🍅 You just need to post up to three screenshots of your score from three different levels of Farm Heroes Super Saga, and total the number of zeros from your score(s);
🍅 Zeroes in the level numbers are not valid;
🍅 Your scores can contain 6 digits only;
🍅 You are allowed to play up to 3 levels;
🍅 Must score at least 3 Zeroes to be eligible to be a winner;
Rewards🏆
(1) Five players will be selected in a random draw to win 20 gold bars in their Farm Heroes Super Saga game.
(2) Make sure you visit the contest in the Hub HERE. All players who enter the Hub contest and report which games' contests they entered and the number of zeros from each will get this special Halloween badge👇
In addition, there will be three lucky winners in the HUB: 2 random players win 40 gold bars in the game of their choice, but the player with the highest number of zeros in their total score wins 70 gold bars in the game of their choice. In case of a tie with one or more players, the player who correctly posts the most total zeroes first will win the 70 Gold bars.
Duration⏳
This contest ends on 3 November 2023, 18:00 CET (Spain);
Other timings : 13:00 EST USA
Terms and Conditions here
🎃All the Best & Have Super Farmtastic Fun🎃
Comments
Leave a Comment