(ENDED) 🧤🧺 What is your Favorite Booster 🧺🧤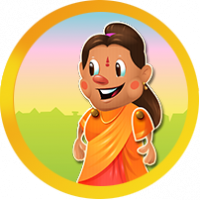 Hello dear Super Farmers🤗
Today is the 2nd Friday of the month, which means a new contest in our Super Farm🍅🍐🍅
This time, I am running a simple contest 😉😉 All you have to do is —
😍Tell me which booster is your favorite?😍
Is it the Watering Can to make your Cropsie a Super sized one?
Is it the Gardening Glove to remove that pesky Cropsie that is in your way?
OR Is it the handy dandy Basket that collects all of the single colored Cropsies that are on board?
Let me know your choice of booster and include the reason why!!
You could be one of the 10 Lucky winners to win 10 Gold Bars and 2 Boosters (my choice).
You have until 18:00pm CET (Spain) of 13th February, 2023 to take part in this contest 🗓
Terms & Conditions HERE
👨‍👩‍👧‍👦 🦋Don't have our Community account yet? 👉Please Sign-Up Right HERE👈 It only takes a minute🦋 👨‍👩‍👧‍👦
Comments
Leave a Comment