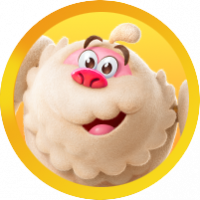 Buffy

Level 2
About
Username

Buffy

Joined

Visits

3

Last Active

Roles

Member

Points

30

Posts

19

Badges

4
Comments
Hi Buffy, are you playing on Windows 10 because a glitch of the game freezing and closing has been reported by several players this weekend.  Please write back and let me know if it's happening on Windows 10. Thanks for your reply. Yes this is h…

Yeah there seems to be something going on with the lives at the mo. If that happens it's Facebook you want to troubleshoot before uninstalling straight away. It would be suuuuuper useful to know what the error message as the solution can depend enti…

The version you have is covered on the Wiki http://candycrush.wikia.com/wiki/Level_1858/Versions You seem to be under the impression that the Wiki is an official King publication. That is not the case, the site being run entirely by enthusiasts wit…

I don't understand why some levels, like this one, are much more difficult on Android! I have the same question.

Hi Isbean! You can use the coins to buy the Watering Can and the Glove boosters before starting a level. When you select the level to play, before clicking on the green Play button, simply select the Shop icon which appears on the left hand side a…

You can't give up that easy after playing 1300+ levels. I'm sure you've been stuck in the past and then you've passed the level. Its different on mobile which is normal but doesn't mean it can't be passed.  Guess I need some luck which has not co…

I am playing on a laptop and downloaded CC from the Microsoft store at least two years ago if not longer.  Still crashing so if it is not fixed soon I think I will quit the game at 3742.

Candy crush still crashing on Windows 10.  Is there a plan to fix this?  

Candy crush saga on Windows 10 is still crashing at times!!!!!!  Waiting for a fix.