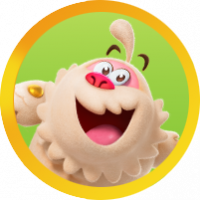 GordyF

Level 2
About
Username

GordyF

Joined

Visits

438

Last Active

Roles

Member

Points

74

Badges

19

Posts

180
Comments
I'm giving up. I play on an Android platform and have had to restart from scratch any time time I updated my phone. In the " Good old days " of sugar drops and competitions that you could win by playing lower levels and using the cascade it was never an issue as you could build up your supplies again. Now they have taken…

I've only just finished the second episode from last week.... Nightmare

That's a vast improvement 👏 👌 Doesn't ease the pain of having to use the gold mind you.

Think I did suggest that. Think I also suggested that they gave you the extra moves sooner. I've never counted how many times you've got to play a level before you start accumulating moves but when you know you've no chance of beating it, It is excruciatingly boring ....

Drudgery in the extreme. You play one level for Donks get by and then are hit by another piece of mince .... I've said before on this forum they cannot design so many levels around 20 moves ... Itw an arbitrary number ...Why ???

I'm playing on Android. Different platform different game ???? They just upped the moves to 35 and noticeably improved the board ie more boosters appearing etc. " Only " needed a hammer at the end. So they know what they are doing

Totally agree I'm in the same boat

The point I'm making is they can and will continue to make the game ( levels ) as easy or as hard as they want. Moves obviously are the big issue but how many times has a level finished itself after many tries ? How many times are you left with one move to complete but don't have one .... But are enticed to continue by "…

Appalling They know what they are doing. Even when ( I've said this before ) you start accumulating extra moves on these levels the board becomes more accommodating. Its obvious they want you to use your gold to finish the level off and get to the next one as quick as poss'

The 20 moves thing is ridiculous on certain levels. They cannot design so many levels around the 20 moves rubbish. It also changes the way you plan out your strategy. If you've got 30 - 35 moves you'll approach the level tactically in a different way.

I'm on 11536 just now and its awful. This second episode is a complete opposite to the first. Supplies are dwindling ....

The first episode was a one off. Level 11536 in the second episode is the third or fourth that is appalling - Gold will be needed again. If they are going to produce this excrement they should start letting players accumulate extra moves earlier rather than smashing candies for hours until starting to. They could also…

Yeh I was late starting and got the 35 moves 1st time. Think you were a suffragette in a previous life lol

Levels 11511 - 11525 Enjoyed this episode - Actually won the race for the 1st time in a long time. Every level was achievable with the given moves. Used a couple of boosters ( Through choice not necessity ) Just need my F5 back ... Let's see what the next episode holds lol

To be honest it wasn't THAT bad .... Just nearly every level now is either ridiculously tedious or ridiculously easy. Very few levels are actually interesting and challenging without being impossible.