🎵
Music Festival!
Find all season events in August
HERE!
💰️
Pot of Gold!
New golden event in Candy Crush Saga. Find more details
HERE!
☀️
Where do you play Candy Crush Saga summer 2022?
Share your plans and win 24h Unlimited Lives and a Party Booster!
HERE!
Archie the turtle….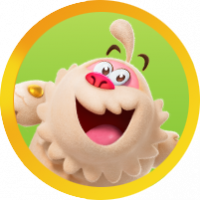 MarkLucas3
Posts: 158
Level 3
Has landed in the kingdom and given you 15 minutes of free colour bombs……
So where is it, stuck in his shell ?
Imagine that, a Candy Crush bonus feature not working !!!
Activi$ion don't give things away, they just promise it.
Youre not playing the game, it's playing you!