Welcome to the Pet Rescue Community!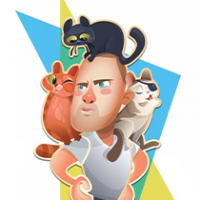 Hi there and welcome to the Pet Rescue Community!
Thanks for coming by, have a look around and make yourself at home. This community is designed for you and everyone else that plays Pet Rescue Saga.
In case you're wondering what this is about, how to behave and where to find the information you're looking for, you're in the right place! You will find below a few useful tips and tricks as well as a lot of information about the Community and the way it works. 
- First, the most important thing: please read the 
Community Guidelines
 before posting in the forums.
-Check also 
How-to-use the Community site
. 
- Looking for information about the game or how to solve a technical issue? Check our 
FAQ
, the answer is most likely there!
- Still need help? Check if other players have a solution for you or let us know in the 
Support section
.
- You want to chat about strategy on a certain level or what your favorite features of the game are? Express yourself here, in the 
Discussions
 tab!
- If you want to know more about the Team and our Superstar Program, please check it all out in our 
Superstar Corner
.
That's it! Have a fantastic time here, make yourself at home and feel free to ask anything related to the game.
Comments
This discussion has been closed.