⚠️
Need help?
Check our FAQ:s first
HERE
🏝️
Summer Petopia!
Find all info and fun about the city builder feature
HERE!
🗺️
Share your Summer Petopia map in Community!
Claim your exclusive badge
HERE!
❓️
Summer Petopia Quiz!
Gold Bars to win
HERE!
Due to an issue with our servers, on the 5th of July
all Private Messages will be deleted and disabled.
Read more
HERE
Pet saga Island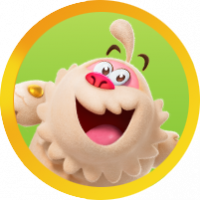 Pat_Ferraro
Posts: 17
Level 2
Why do I only get a Island on Mondays now and no other day? But other people get them a lot more still? I have been playing this game for years and really upset that you are only giving out the Island to people that you choose and doing testing on it, I would really like my Island back like it use to be, this game is really upsetting me now, it's not as much fun without my Island...Please may I have it back..
Leave a Comment